Since 2008, both the Summer Olympics and Winter Olympics have embraced technology, with each edition bringing new innovations. The rise of the Internet of Things has made this shift even more pronounced, with many exciting applications of technology being tested and rolled out in the Olympics host cities.
There is a now a greater focus on becoming a smart city, where a flood of data allows administrators to make intelligent decisions that better the wellbeing of its inhabitants and it's very likely that future olympics will take place in these connected cities.
Today, we take a look at how technology has been implemented during recent Olympics, and how our very own Toronto compares.
Beijing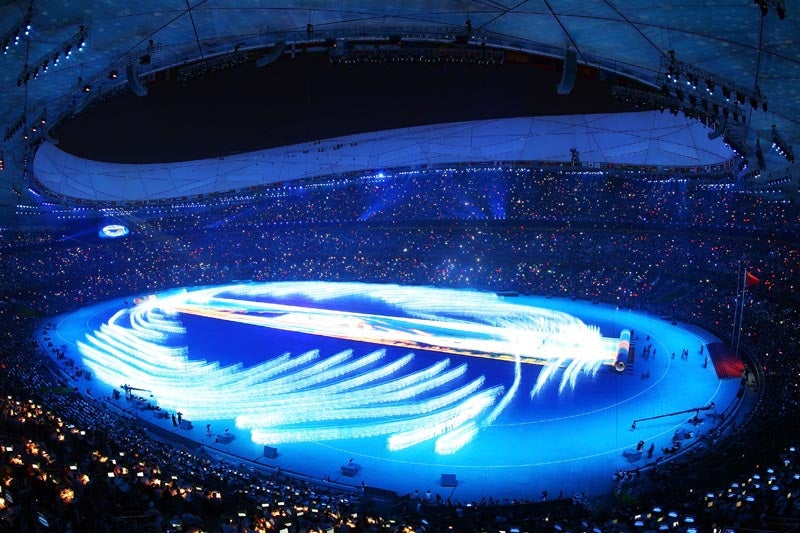 The 2008 Olympics set "High-Tech Olympics" as one of its 3 pillars, marking a shift towards the modern technology age. Beijing allocated $3.6 billion towards a digital transformation and aimed for widespread use of digital and broadband telecommunications, wireless transmission and networking technologies, and "intelligent technologies", including smart cards.
While much of the technology was behind the scenes, some of the most eye-catching examples were at the Beijing Olympics opening ceremonies, where 18,000 performers were being tracked in real-time, and fireworks were coordinated through a digital system.
London
Regularly rated as one of the world's "smartest cities", it comes as no surprise that London would incorporate heavy use of technology,.
To start, free wifi access was brought to 120 underground subway stations and the boroughs of Westminster, Chelsea and Kensington to allow travellers to stay constantly up to date with Olympic events.
In addition, many events like athletics, swimming, cycling and taekwondo were infused with technology to make sure data was captured even more precisely. Pressure sensors were used in running and swimming to detect starts and finishes, taekwondo used kits to detect body impact and points, and RFID tags were attached to bicycles to track their movement.
Its greatest legacy is the London Olympic Stadium. Repurposed into a public park and sporting venue, it offers free internet access to all visitors and a free app to help them find their way around.
Rio
With 20% of the Olympic budget dedicated to information technology and telecommunication, a number of interesting innovations were made possible at the 2016 Rio Summer Olympics.
Usage of sensors during events to improve performance advanced significantly between 2012 and 2016, with canoeing and cycling providing the standout examples. Coaches and players were able to analyze speed, distance and effort data thanks to a combination of heart rate monitors, accelerometers, gyroscopes, magnetomers and GPS. During cycling events, reporters were able to check the location of cyclists through GPS .
VISA trialled NFC contactless payment with a line of wearables that included rings and bracelets. Athletes would be able to make payments at specially designed payment kiosks.
To improve security, cameras attached to balloons were trialled to take and send real-time pictures of the venues.
Tokyo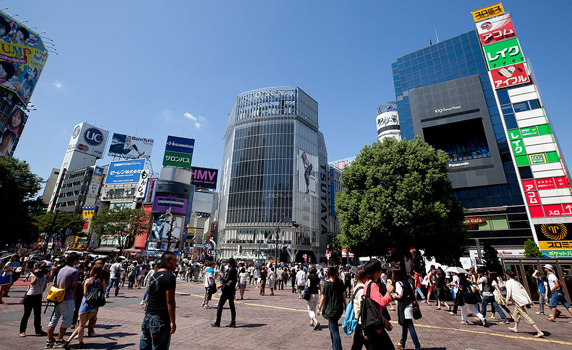 The 2020 Tokyo Olympics may be one of the most awaited due to Tokyo's status as one of the world's top tech cities. Due to the high level of technological integration within the city, it looks set to be the most connected Olympics yet.
Some of the innovations being considered are self-driving taxis, ticket holder facial recognition, multilingual apps to guide you to your seats and even artificial meteor showers!
Not only that, but Tokyo aims to use technology to increase it's usage of renewable energy to 20% by 2020. One possible solution is through the implementation of the automated energy management system is in consumers homes, with a "smart meter" allowing consumers to view their electricity consumption at a highly detailed level, and therefore use it more efficiently.
So how does Toronto compare?
When will Toronto host the Olympics? That's a question many have been asking. Being a global metropolis, it's a surprise that Toronto hasn't hosted the Olympics yet, but it's doing everything it can to lay the groundwork for a connected city. The city hosted the Toronto 2015 Pan Am & Parapan Am Games last year which was viewed as a huge success.
Already recognized as one of the world's friendliest tech cities, Toronto partnered with a specialist IoT firm to better analyze the data it collects to provide insight into opportunities for improvement and urban planning.
This is especially important because, In contrast to many metropolises, Toronto has a large amount of undeveloped land for potential IoT infrastructure, so picking the right space is critical to avoid wastage.
A major initiative was installing 476,000 automated water meters to allowing residents to monitor usage. In addition, progress has begun towards real-time tracking of traffic and consumer load on public transport, to better optimize commuter travel. This is especially important during the rush when the games happen, and means that people can travel through the city in comfort.
Other projects include automating building operations at the Bay-Adelaide office complex.
If Toronto continues with it's current rate of progress, it will be well placed to be one of the world's smartest cities, and an exceptional Olympic host.